Discover Inspiring
and Informative Content
Real-life experiences of cancer thrivers and survivors
Mental health tips and self-care practices
Expert insights from mental health professionals
Spiritual growth and healing strategies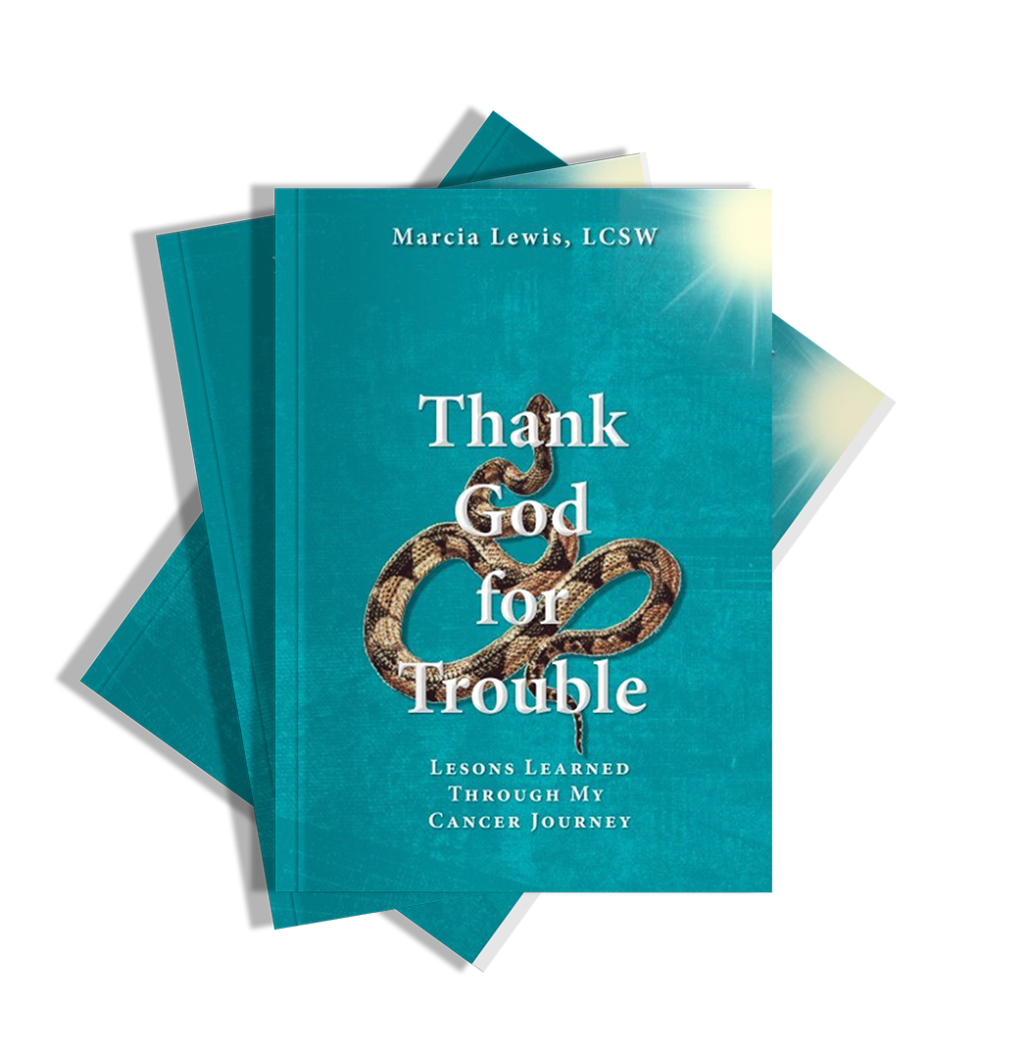 Thank God for
Trouble:
Lessons Learned Through My Cancer Journey
We are excited to announce the release of a powerful and inspiring new book, "Thank God for Trouble: Lessons Learned Through My Cancer Journey," written by Marcia Lewis, LCSW. Drawing from her own experiences, Marcia shares her wisdom, strength, and spiritual growth as she navigated her own cancer journey.
This book is a heartfelt and honest account of the challenges faced by cancer patients, survivors, and their loved ones. Through a series of real-life stories and insights, Marcia illustrates the importance of faith, resilience, and self-care in the midst of adversity.
Don't miss the opportunity to be inspired and uplifted by Marcia's transformative journey. Whether you're a cancer patient, survivor, caretaker, or supporter, "Thank God for Trouble" is a must-read for anyone seeking hope, healing, and spiritual growth.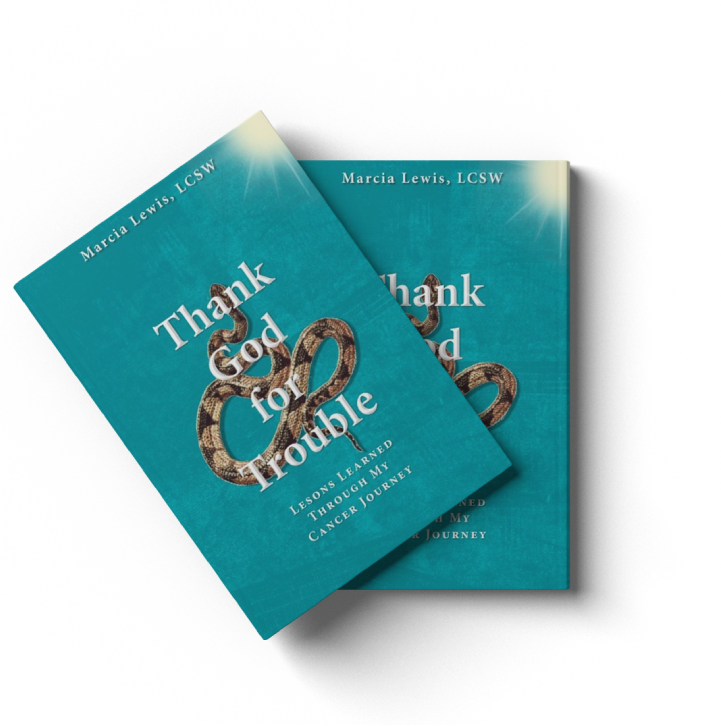 Kim Brown
"Marcia is genuine and passionate when she speaks. She goes deep into scripture and helps me see personal application that I never would have seen without her."
Karen Mills
"Just when I think she cannot get any better, she does! It is amazing to see God working in her in order to be more received by those who hear Him through her."

Valera Dudly
"I love to hear Marcia speak because she is real and she seems to talk with you and not at you."

Shawntaye Smith
"Every time I hear Marcia speak I walk away with a better understanding of the plan God has for my life. God has truly blessed her with a wonderful gift."

Hailey Saldutti
"Marcia helped me feel more secure in my understanding of God's word, and brought context and life to many Bible stories I learned as a child."
Join Our Supportive Online Community
Connect with like-minded individuals on Facebook Groups, Instagram, blog posts, and email newsletters. Share your experiences, seek encouragement, and offer support to others facing similar challenges.
We're dedicated to creating a space that truly serves your needs. Share your thoughts and ideas on how we can continue to make this platform an invaluable resource for people needing inspiration in uncertain times.
TOGETHER, WE'LL
FIND HOPE AND
By acknowledging the bigger meaning behind life's trials and tribulations, we can inspire hope and resilience in the face of adversity. Thank you for being part of our community, and may we all continue to grow and heal in the light of faith and compassion.